Ninja Mastery Begins Here
Have you ever found yourself shouting at the TV during American Ninja Warrior, saying, "I can totally nail that course!"? Well, guess what? The time has come to turn those ninja dreams into reality! Right here at our Doral facility, we've rolled out the red carpet (or should we say, ninja mat?) just for you. Get ready to unleash your inner warrior on our brand-spanking-new Ninja Course!
It's not just an obstacle course; it's your personal invitation to be the ninja you always knew you could be. Whether you're a ninja-in-training or a seasoned warrior, our course is designed for all sizes and skill levels. Picture this: you, jumping, flipping, and conquering challenging elements like a true ninja champion. It's the American Ninja Warrior experience, but with a splash of Miami magic!
Step onto our course, where agility, strength, speed, and coordination are your best allies. Maneuver through a series of obstacles that will test not just your physical prowess, but also your mental ninja strategy. From daunting climbs to daring leaps, this course is the ultimate playground for anyone who's ever dreamed of being a ninja—no black belt required!
We've got challenges that'll test your limits, push your strength to new heights, and have you questioning if you've got the heart of a true ninja. And hey, we're not just talking about strength and agility; this course demands patience, determination, and a whole lot of drive. So, think you've got what it takes to conquer the ultimate Ninja Course challenge?
Join us in Doral, where ninja dreams become a reality, and the only thing more electrifying than the course is the sense of accomplishment at the finish line. Embrace the ninja within – because at our facility, everyone's a ninja waiting to be unleashed! Are you ready for the thrill of the ninja? We thought so. Let the ninja games begin!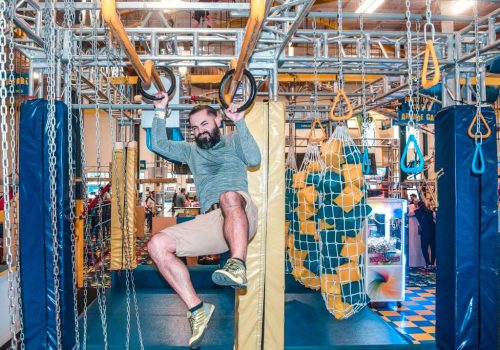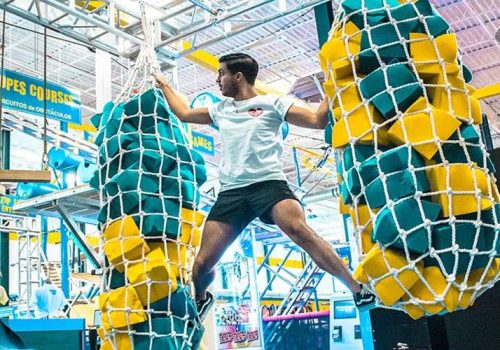 Sign up to our email in order to receive special offers, news, and event updates. We'll promise to not send your spam, if you promise to write back every now and then
---
By submitting this form, you are consenting to receive marketing emails from: . You can revoke your consent to receive emails at any time by using the SafeUnsubscribe® link, found at the bottom of every email.
Emails are serviced by Constant Contact